BUG SOOTHER INSECT REPELLENT
Biting critters & mosquitoes will not be a problem this year! Bug Soother is a bug repellent made with a blend of vanilla and fresh lemongrass - smells great, but bugs hate! It leaves no oily residue like other products. Safe when used as directed. Bug Soother is non-aerosol, making it good for your skin and the planet. When fishing, hiking, golfing, or simply enjoying the outdoors, apply Bug Soother.​ Bug Soother is proudly made in the USA by Simply Soothing, an Iowa based business.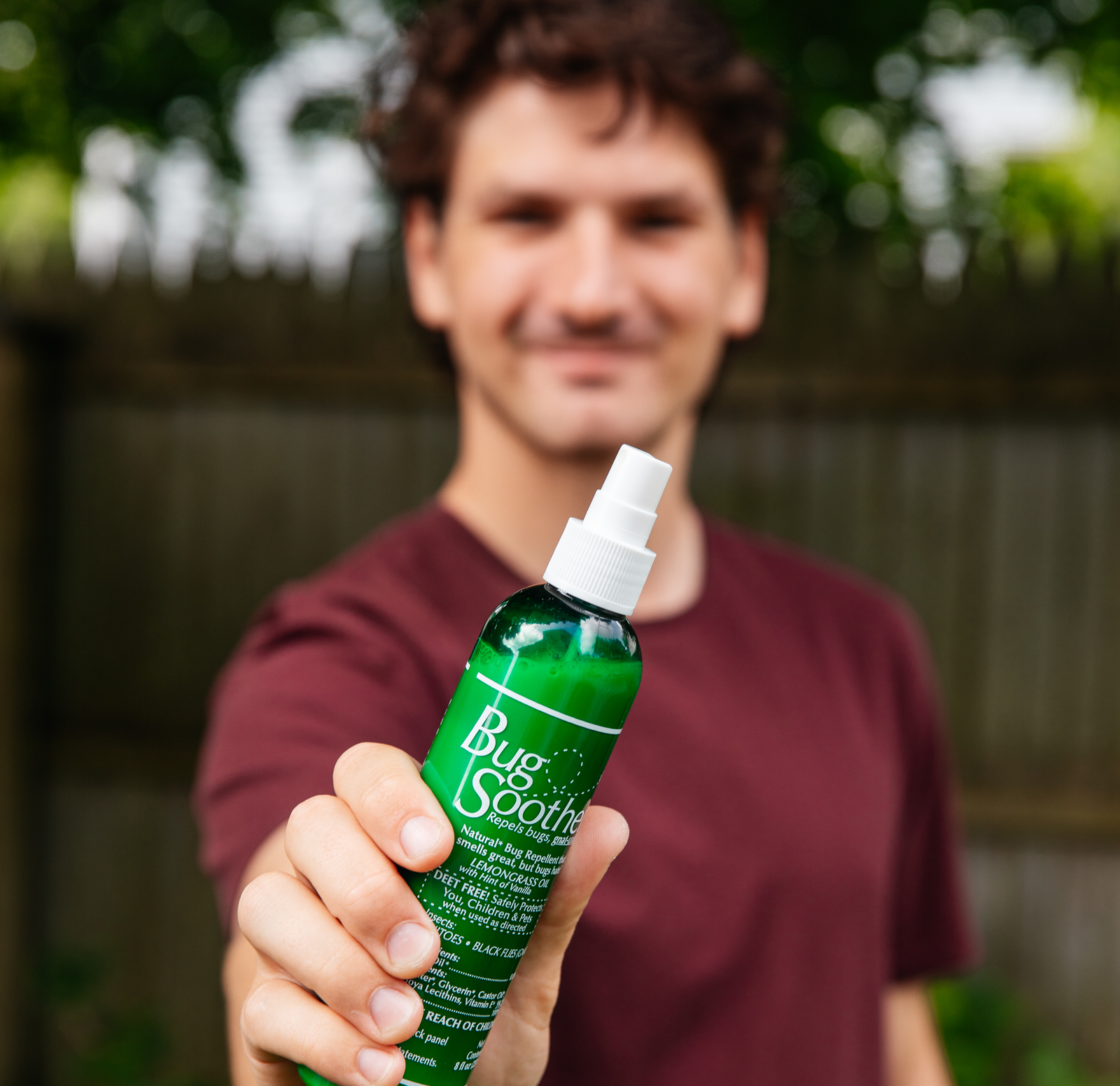 WHAT CUSTOMERS HAVE TO SAY

"I fell in love with this product the first time I used it! Not only does it work absolutely phenomenally, it smells great! Plus, I can put it on my kids. I need to order a LOT more, though. The skeeters are pretty thick out here, but we are doing great this year! I love this stuff!"

"This is the best bug repellent for me and grandchildren. I've gotten several bottles to give away because it' so's effective! Had someone ask me what perfume I was wearing once, it smells so good."

"My work requires me to be outside much of the time in the spring and summer months. I have always used various "bug sprays and lotions" to protect myself from insects. I hated the smell, found that many of the products irritated my skin and left me wondering if they were dangerous to my health. Then I tried Bug Soother. It has a pleasant aroma and really works. I would not go any place in the summer without it."